Affordable PRESSURE Washing Services in Meridian, ID
Pressure washing and power washing are often used interchangeably, however, there is a difference.  The main difference is the temperature of the water.  Power washing uses heated water and pressure washing uses water that is not heated. Sometimes you can use one or the other and it doesn't matter, other times power washing can cause damage to the material you are cleaning.  We pressure and
power wash
, and we know when to use which method to clean safely and effectively.  
If you are looking for professional concrete cleaning, house washing, and driveway cleaning services, we will safely clean your exterior surfaces.
We can pressure wash your deck, vinyl siding, fence, house, driveways, boat, buses, truck, and more!
Why pressure wash my house or business: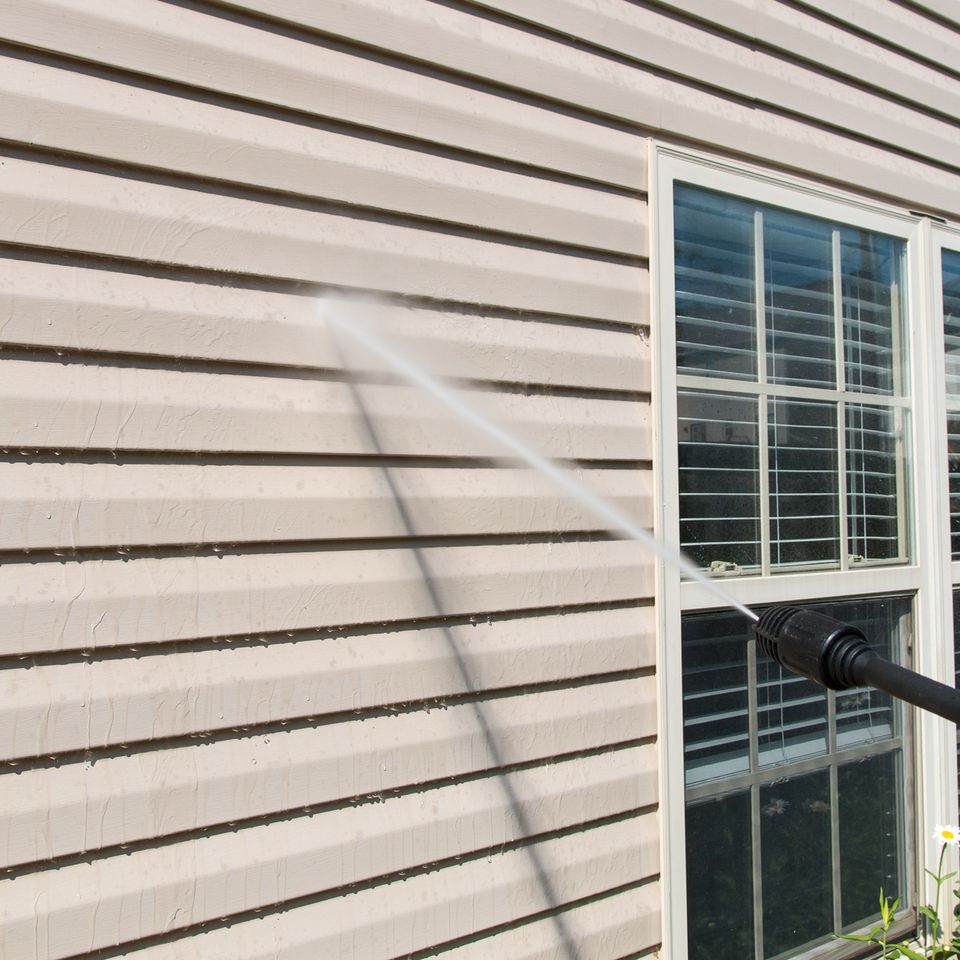 Before selling to increase curb appeal

Before painting to remove all dirt and debris so the paint will go on smoothly and bond better.

Once a year, typically in the spring, to clean your house of dirt, stains, mold, etc.
When pressure washing vinyl siding or other material that you need to be careful with, doing it yourself can actually damage the material.  We are experts at pressure washing safely while still cleaning the surface effectively.

Our driveway cleaning services will get rid of stains, remove mold and mildew, and increase the curb appeal and value of your home.  The cost to pressure wash your driveway is minimal compared to keeping the dirt and oil that will erode your driveway over time leading to more costly repairs. 
We give a 10% discount to seniors and military!
Hillbilly Painting is Licensed and Insured. We serve Meridian, Nampa, Boise, Middleton, and all surrounding areas.
Call us at (208) 401-6454 for a free quote.